Financial Results
In 2020, the company had a turnover of 105 million in USD, which is a decrease. However, Nexign managers had forecast that, and to some extent it was an expected consequence of completing the multi-year project the Unified Billing System for MegaFon. Once the migration process of MegaFon subscriber base was finalized in mid-2020, the customer switched over from the new solution implementation services to technical support and operation. This move completely corresponds to the strategic vision that was established by the management at the project kickoff in 2015.
million USD *
2015
2016
2017
2018
2019
2020
difference
2020/2019
Company revenue,
including revenue from new projects
103
121
123
210
217
105
-51%
Revenue from new projects
16
12
20
27
37
21
-44%
Operational profit
57
70
45
106
123
28
-77%
Net profit
51
58
33
76
92
13
-86%
Cashflow**
48
29
29
68
115
10
-91%
** The figure is calculated as revenue minus expenses.
The factors significantly affecting Nexign revenue and net profit in 2020:
Due to transport restrictions associated with the pandemic, Nexign product implementation deadlines increased for the operators outside the Russian Federation. This is related both to delays in deliveries of required equipment to customers and to the fact that it is impossible to complete some works remotely.
Signing of new contracts was postponed due to closed borders. However, at the time of preparing our annual report, Nexign had already concluded a new contract with the telecom operator Kcell and was in the process of negotiations with several companies operating in the CIS and the Middle East. We believe that those deals will enable Nexign to continue its stable business growth and increase the company's profit in 2021–2022.
* All annual report figures presented in this document reflect management reporting data prepared in compliance with the Russian Accounting Standards. The effect of management accounting adjustment on net profit is less than 2%. STORM Technology revenue is not included.In management accounts, work-in-progress costs are not accumulated in the balance sheet, but are expensed immediately, reducing operating profit and net profit for the period.
Nexign Team
Implementing the Nexign strategy would have been impossible without a team of like-minded colleagues that is the basis for sustainable development of the company. Nexign has managed to set up a tight-knit team, owing to which the company's products and services have a strong competitive edge in the market and win telecom operators' acknowledgment.
In 2020, the Nexign team included over 1,800 people. The Nexign team is distinguished by its stability: over the year the staff turnover amounted to 12%, which is 6% less than in 2019. More than a half of the employees have been working for Nexign for over 3 years, and it means that we have managed to create a comfortable work environment and provide our specialists with all possibilities for development.
12% - staff turnover for 2020
More than 50% of the employees have been working for Nexign for over 3 years
Length of employment at Nexign
The team by specialization
more than 82%
7%
6%
3%
2%
Development and implementation of software products
Back-office and service functions
Product portfolio
Set of Measures for Implementing Nexign Product Strategy in 2020
Preparing for the deployment of 5G networks, communication providers modernise the architecture of BSS solutions to monetize new types of services and guarantee fast innovation implementation in the competitive market. To meet telecom operators' needs for digital transformation, in 2020 Nexign invested in a technology for omnichannel user interaction and developed its product portfolio to support new business models based on multi-standard 4G/5G networks. The company also carried out some organizational changes aimed at shaping an expertise in the area of digital ecosystem development based on the microservice architecture of Nexign BSS solutions.
Customers and Projects
In 2020, Nexign completed several complex long-term projects and carried out new implementations for operators from Russia and the CIS. Thus, the company continued to develop partnership relations with already existing customers and bolstered its position in the Central Asian markets.
Completion of the Unified Billing Project for MegaFon
Company: MegaFon PJSC
Region: Russia
Implementation time: 2015–2020
All 8 branches transferred to the new unified billing processes
TTM decreased by 2 to 5 times
The launch of new products reduced to 2–3 months
Enabling environment for integration with new partners created
Despite the restrictions placed by the pandemic, over the last year Nexign managed to complete a unique project for MegaFon and take it over to the technical support stage. Collaboration with Nexign has enabled the operator to move beyond conventional telecom services. The project resulted in integration of billing systems of all 8 branches of the operator on a single BSS platform and successful migration of all subscriber base segments into a new environment. In addition, a microservice factory based on Middle Layer started operating on the new platform, product catalogue development began that can be used for centralized control over the product portfolio components in Nexign solution.

"This project is unique in many ways. Together with MegaFon we have transformed the operator's systems in an integrated way. In parallel with an upgrade of the BSS platform, significant organizational and process changes were on-going at MegaFon".

Mikhail Matyushin,
Chief Technology Officer, Nexign
All 8 branches transferred to the new unified billing processes
TTM decreased by 2 to 5 times
The launch of new products reduced to 2–3 months
Enabling environment for integration with new partners created
Customers and Projects
Implementing an Internet of Things platform for Rostelecom and Tele2


Company: Rostelecom, Tele2
Region: Russia
Implementation time: 2018–2020
Tele2 managed to increase its subscriber base in the B2B segment
Maximum controllability of the IoT discipline was provided
It became possible to generate reports in different timeframes
A self-service platform was launched
Because Rostelecom's strategy is aimed at increasing the share of digital projects in the company's revenue, there was a need for an IoT platform that would support growth and project monetization in the domain of Internet of Things. Rostelecom's plans coincided with the intentions of its affiliate company Tele2 to bolster positions in the B2B sector, including through development of IoT services. In connection with this fact, a decision was made to implement a single IoT platform for both companies.

Tele2 managed to increase its subscriber base in the B2B segment
Maximum controllability of the IoT discipline was provided
It became possible to generate reports in different timeframes
A self-service platform was launched
Customers and Projects
Upgrade of Billing System for Uztelecom
Company: Uztelecom (Uzbektelecom JSC)
Region: Uzbekistan
Implementation time: 2018–2020
The customer base increased by 1.6 M subscribers
The time to market for new products was reduced from 2 months to 2 weeks
Complete convergence of mobile and fixed network services was achieved
Uztelecom (Uzbektelecom JSC) is Uzbekistan's leading telecommunications operator. The company's local telecommunication network comprises over 2 thousand ATSs with a capacity of over 2 M numbers. Uztelecom provides cell and land-line communication, BBA services, and is the main provider of telecommunications services for state bodies and departments. By the end of 2020, the subscriber base of Uztelecom cell network had reached 7 M users.
In 2018, Uztelecom faced the task of transforming five separate BSS systems into a single convergent solution. It was also necessary to reduce the time to market for new products and services, simplify the process of creating package offers for subscribers, and reduce operational costs.

"Upgrade of the billing system enabled Uztelecom to launch new products for users faster and more efficiently, and improve the subscriber service quality.

We are glad that by developing high-tech solutions and ensuring a much lower total cost of ownership we were able to support Uztelecom in developing its business and mission to expand its capabilities of accessible and unlimited communication for Uzbekistan's citizens and guests".

Andrey Gulidin,
Chief Commercial Officer, Nexign
The customer base increased by 1.6 M subscribers
The time to market for new products was reduced from 2 months to 2 weeks
Complete convergence of mobile and fixed network services was achieved
Customers and Projects
Deploying the Nexign Network Monetisation Suite at Yota

Company: Yota
Region: Russia
Total cost of ownership (TCO) was reduced by 10–20%
Fault tolerance was increased by 40%
Implementing the Nexign Network Monetisation Suite enabled the telecommunications operator Yota to reduce the total cost of ownership and successfully develop new products and services.
Yota became the first Russian mobile operator that offered its subscribers communication packages tuned accurately to a minute and a gigabyte, and differentiated payment for different traffic types. The available process solution did not provide for horizontal scaling, therefore a new flexible tool for billing and policy management inside the network was needed.
"The Nexign project at Yota is the first implementation of our solution for an operator using a third party billing system. Nevertheless, integration with Yota's BSS systems went unnoticed for subscribers of all Yota's branches, without failures or any interruptions in operation. In addition, there was no need for additional adjustments in the billing and other systems —
all the operator's needs were covered by a single Nexign solution".

Alexey Vedin,
Director of Network Monetisation Products, Nexign
Total cost of ownership (TCO) was reduced by 10–20%
Fault tolerance was increased by 40%
Partners
Following telecom operators' needs, in 2020 Nexign enhanced its focus on developing a partner ecosystem.
Several business factors contributed to this.
As digital maturity of industries and separate enterprises is growing, the complexity of projects is increasing as well: more than 90% of them involve the use of third-party software. At the same time, customers prefer cooperation with one vendor getting a turn-key solution and transferring responsibility for all project components to a single company. Entering the system integration market by establishing the company Nexign Solutions is one of the important transformation results for Nexign under the influence of those circumstances.
Managing integration projects requires a big pool of partners, both from the IT industry and related industries.
Developing a partner ecosystem required Nexign's focus on regional expansion. Under the conditions of the pandemic in 2020, travel restrictions within the country and abroad, a developed partner ecosystem made it possible to retain operability and efficiency of many processes.
In the future Nexign will continue to expand its program of cooperation with global, regional, and technological leaders.
Designing the Future
2020 will be remembered by transformation of all industries and disciplines. Companies and industries that want to maintain, and even bolster, their positions in the market should plan their development considering global and local trends as well as invest in their teams, infrastructure, and digitalization of all processes. Such an approach will enable businesses to feel confident both at present and in the future.
Remote Work Support
In 2020, the demands on IT infrastructure reliability have increased dramatically. That's why the Nexign team went to great lengths to ensure IT systems run smoothly in a highly stressful environment.
Document Familiarization System
A digital system for familiarization with local regulatory acts was developed and implemented. It made it possible to reduce the amount of paper document flow and reduce its support costs. Nexign employees affixed over 119,000 digital signatures without wasting time on trips to the office.So the company saved 500 cartons of paper and at least 30 trees in 2020 alone.
A New DPC
Nexign moved into a new additional DPC. It ensured distributed data storage, improved failure safety, and redundancy of IT services provided to internal users. Using the new data center also allowed for a more efficient recovery plan.
Activities within Joint Projects
An IT environment loop was developed for Nedra, a joint venture of ICS Holding and Gazpromneft, whose establishment was announced in 2019. It supports all required processes of the enterprise and enables Nedra to provide any IT-services under service contract.
Interacting with Personnel
The year of 2020 demanded Nexign employees to be resilient, adapt to new conditions, and continue to perform one's obligations no matter the circumstances. Therefore, keeping a strong and close-knit international team became a strategic objective of the company. Because it is highly qualified Nexign specialists who ensure that innovative solutions are developed, successfully implemented, and operate all over the world.
Because the company's HR department implemented a remote work format back in 2018, and all related issues had been planned in advance, the pandemic did not catch the Nexign team off guard. While working in new conditions there were no interruptions caused by the need to abandon the practice of working from the company's offices.
Remote work experience and implementation of the FreeDom program proved successful and were highly rated by the HR community.
As a result, Nexign representatives participated in discussions of the Federal remote work law initiated by the State Duma of the Russian Federation and made their proposals, some of which were introduced to the final version of the remote work law.
The FreeDom program was launched, which offers employees the possibility to select between full- and part-time work from home or in the office.
95% of the team transitioned to working remotely over just 5 business days.
20% of the employees took the opportunity to work f rom any Russian region.
Over 100 children of our employees took part in our online Family Month summer festival.
Over 30 events to support remotely working employees were carried out as part of the Online Activities Festival.
Over 60% of the employees connected to HR Days — an open online-dialogue with the HR team.
Career Planning and Development
Nexign's employees and their knowledge and skills are our greatest asset. And that's why we make sure that our employees are constantly expanding their expertise.
In 2020, Nexign moved most of its training programmes to a distance learning format and continued to train its staff as well as the employees of ICS Holding.
Nexign transferred 60% of its offline training programs to online format.
Over 60 internal experts participate in developing and preparing seminars for employees.
During the year over 1,500 persons took courses at NX Academy.
6.7 out of 7 is the average satisfaction rating given by employees to training programs.
In 2020, the Nexign HR team created the online project NX Leaders Jet aimed at development of leadership skills in mid-tier managers and those in their future successors. The HR department assists the company's employees in setting up a personal development plan. Every year Nexign runs a 360° Poll to let every specialist get feedback from colleagues and understand what skills they need to improve. After taking the poll, employees form a training plan and can pick up courses that will help them to improve needed skills.
Nexign offers its specialists a wide range of training programs. The training marathons that were launched in 2020 are among them.
The Analyst School provides microservice architecture, interface design, and business process modeling trainings, etc.
The NX Digital Days digital skills marathon is intended for those who cannot program but really want to learn. Its participants could learn Python basics as well as improve their skills with Excel, Word, and PowerPoint
The Soft skills marathon is aimed at development of emotional intellect, communication, stress control, and time management skills.
The English speaking club is language classes,including some with a native speaker.
Creating an Expert Community
Corporate Social Responsibility
Corporate Culture
One of the most important challenges in 2020 was the need to maintain the well-established corporate culture when working remotely. At the same time, it was needed not only to keep up the results that had been achieved during the previous years but to continue to develop Nexign's key values.
The NX Ambassadors club was actively working under this strategy in 2020. During the year, 40 Nexign specialists were promoting the company's values, participating in adapting new employees as well as implementing projects aimed at improving business processes.
All internal events aimed at supporting corporate culture were converted to virtual format. Thus, the first live stream of Nexign Heroes Awards in Nexign's history was carried out to reward the best employees and teams.
The company's management awarded 30 prizes: 20 individual ones, 8 team ones, and 2 special prizes from the CEO. A special feature of the event was that the statuettes were handed over to the prize winners in person. This award ceremony was the first such large-scale event at the company that was conducted online.
1,300 viewers
30 live stand-ups
7 cameras at the same time
4-hour live stream
10,000 views in a week
1,300 viewers
30 live stand-ups
7 cameras at the same time
4-hour live stream
10,000 views in a week
Remote work also triggered an informal telegram channel,
@Nexigner
, to be set up to post the company's news. This channel is also used to share interesting and useful ideas. As of today, over 1,000 Nexign employees have signed up for the channel.
At the end of 2020, the company began to develop the strategic development vectors for the next three years. These vectors should help every employee to understand how their daily work impacts the achievement of the company's global objectives.
The industry community has highly rated internal communication projects implemented at Nexign. They were awarded at such prestigious competitions as
Silver Mercury
,
HR-Brand
, and
InterComm2020
.
In addition, following the results of 2020, Nexign was among
Russia's best employers
according to HH.ru and was the 26th among large companies.
Key Vectors of Nexign Product Development
Supporting the 5G Communications Technology Standard
Today it is out of question that the 5G technology is the most powerful driver in transforming the telecommunications industry. Implementing new business scenarios within 5G networks promises operators not only additional revenue from communication services at new speeds but also a move beyond the markets that are traditional for the telecom industry.
Nexign's integrated solution will support the 5G Core functionality and interfaces to prepare for smooth transition to 5G. Telecom operators will have the capability to divide a single physical infrastructure into several logic segments for different business tasks, launch innovative services with unique communication characteristics, automate 5G Core launch and scaling processes.
Focusing on the global market, Nexign is developing a line of products for fifth generation networks in accordance with international standards. At the same time, the company takes an active part in scientific and research activities on building and monetisation of 4G and 5G networks as part of the "Russian Federation Digital Economy" program for development of solutions meeting the Russian market requirements.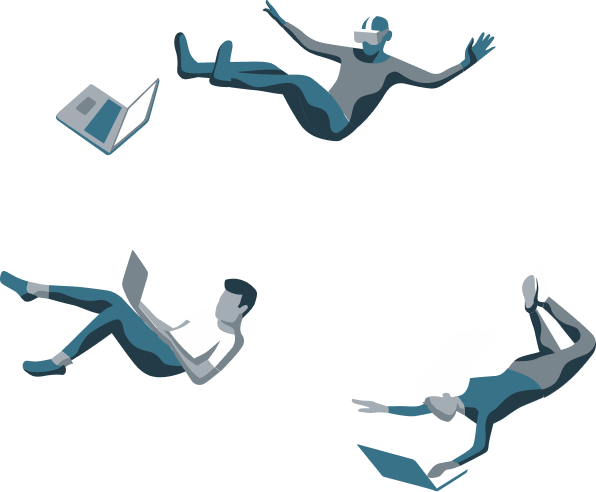 Entering New Markets
The modern digital economy erases borders between various technologies and business verticals. With its profound expertise in BSS solutions for telecom operators, Nexign is entering new markets, utilizing its experience in developing billing systems that operate in real time to support new business models in utilities companies. Nexign will provide the energy market with tools for process automation, performance improvement, and digital customer experience support.
Developing the IoT Platform
Launching 5G networks will enable the economy to reach a new level of industrial digitalization and smart city infrastructure development. This will create a demand for innovations related to management of devices within the Internet of Things ecosystem. Nexign invests into its IoT platform development for flexible connectivity management, ensuring the security, scalability, and modularity of its systems. The Nexign platform assists customers in exploring new business models, ensuring operational efficiency and quick go-to-market.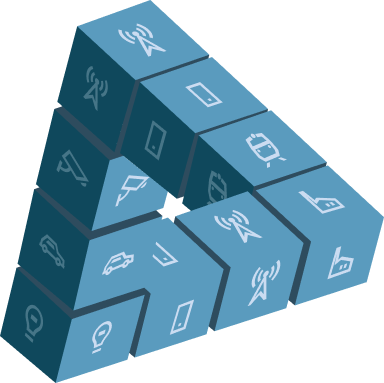 Strategic Development Priorities
As we plan for 2020, we take into account changing market trends and our experience. The overall direction for Nexign remains unchanged, but we see the need to refine our priorities to provide opportunities for growth and improved business performance.
Strengthening Partner Relations
with Customers
The ability to hear its customers and deeply analyze their needs, the ability to see the entire project and bear responsibility for each component have always been Nexign's strong suit. Telecom operators note regularly that a partnership approach from the vendor is a guarantee for successful business transformation. In 2021, we will continue to strengthen relations with our customers as well strive to conclude new agreements.
Bolstering Positions
in the Emerging Markets
We believe that the efforts made by the Nexign team in the previous year to conclude new contracts in the markets of Africa and the Middle East, as well as Central Asia, will bring about their benefits in 2021–2022. We will continue to work actively on recognition of the Nexign brand and attraction of potential customers in target regions including the new market to us such as Latin America.
Developing Nexign
Product Line
We will continue to develop the Nexign portfolio in order to further support our customers — telecom operators — in the conditions of a new reality and growing expectations of users. We set the task to provide 5G support in our products and solutions thus assisting telecommunication companies in monetizing the new types of services. Moreover, Nexign will be making further efforts to ensure that the company's solutions meet the best practices of the industry.
Aiming for a Synergistic Effect from
Collaboration with USM Telecom
and ICS Holding
We are confident that collaboration with USM Telecom and ICS Holding will enable us to achieve the maximum results both in the global markets and in the industries new to Nexign. We expect that our expertise and solutions will be in demand in the power engineering, oil and gas industries, and in some other sectors of the economy.
Improving Business Processes
and Monetizing Non-Core Expertise
In 2021, we will continue to standardize technological and business processes. In particular, we will be working to improve work performance, including by way of utilizing the best practices and flexible methods of software development. However, we are planning not only to build up expertise in software design but also to monetize the experience we have. Nexign's experimental and educational projects have given an impulse to creating a number of secondary disciplines that we intend to introduce to the market in the forthcoming years.